The San Francisco City Hall's famous front door
Trained in Paris at the famed Ecole de Beaux Arts, Arthur Brown Jr has designed San Francisco City Hall meticulously and with incredible attention to detail.
One of the most striking features is the main entrance itself. Bedecked with intricate ornaments in gilded bronze, the iconic "City Hall" signage makes one of the most recognizable photo backdrops. Where to find it? There are two identical entrance doors facing Van Ness Street and Polk Street. This means that you will have two locations to choose from. In case there are crowds in front of the main entrance, perhaps the second one is clear.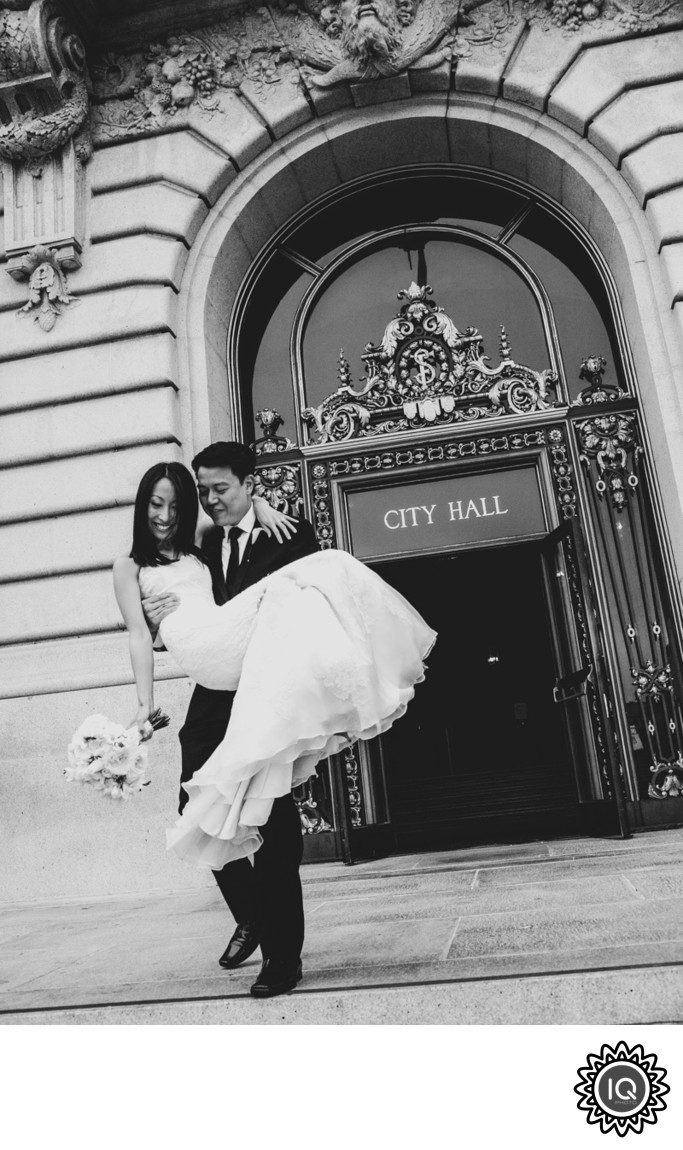 TIPS FOR FLAWLESS WEDDING PHOTOS AT SAN FRANCISCO CITY HALL MAIN ENTRY
You can make a beautiful photo in front of the entrance before the building even opens its door to the public. This is a great tip for couples who have booked an early morning time slot (around 9 am). Alternatively, you can also make a photo on your way out. As the last weddings are finished around 3:30 pm, booking one of the last time slots gives you better chances to have a private moment at the entrance.
Our key tip? Use this backdrop for your sendoff or exit photo! Imagine that you've just tied the knot and you are leaving the building happily married! Photos in front of the famous City Hall signage usually have this "just married" excitement. It is what makes them so special. The perfect pose? You can hold hands, throw a bouquet or kiss each other. A groom carrying his bride across the threshold is also a good idea.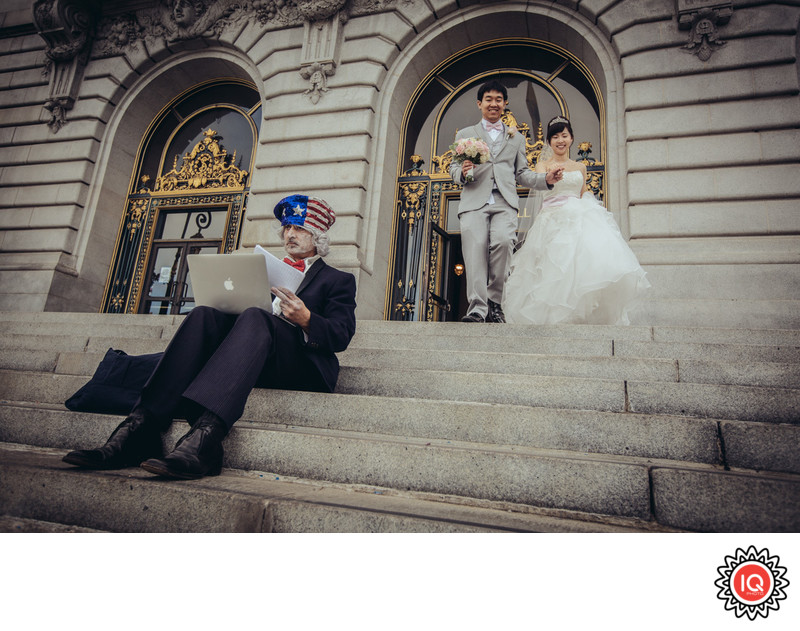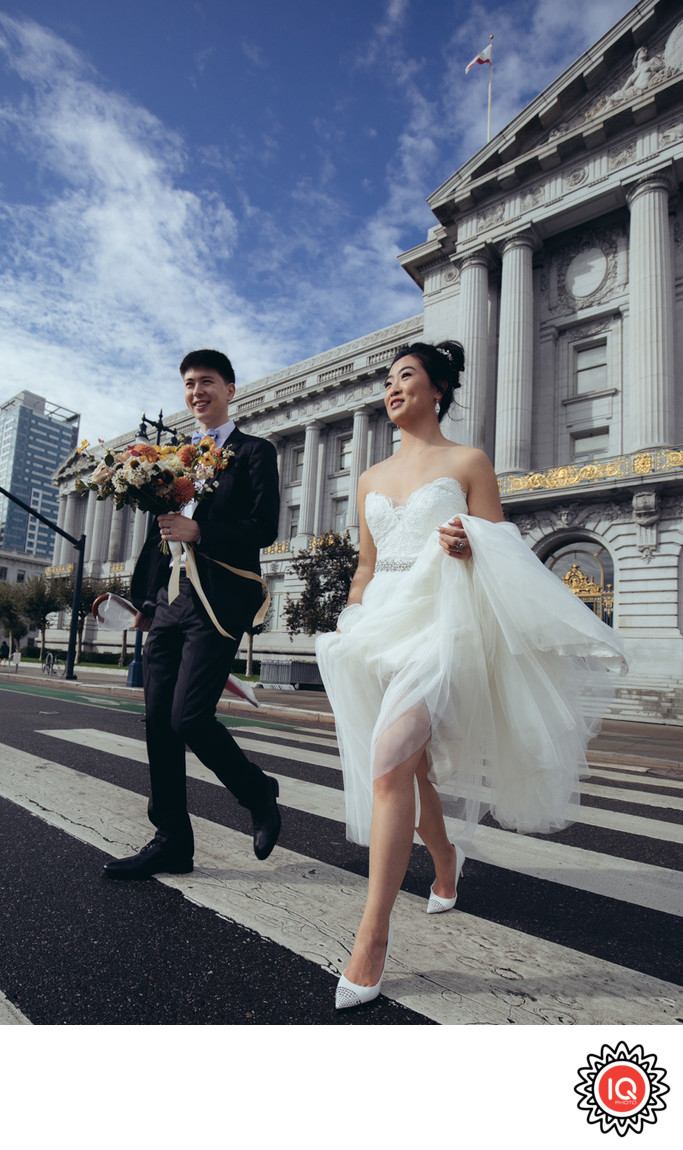 See also: The Rotunda, Mayors Balcony, 4th floor, 3rd floor, County Clerk, Grand Staircase, Things to do after, Where to stay before the wedding, What to do if City Hall is packed, Candid photos, City Hall natural light, More City Hall guides.