San Francisco City Hall Marriage Proposal
There aren't many places in San Francisco Bay Area (or even beyond) as beautiful and as easily accessible as San Francisco City Hall. Each day this magnificent venue sees a dozen of intimate weddings in the Rotunda, Mayor's balcony and on the 4th floor.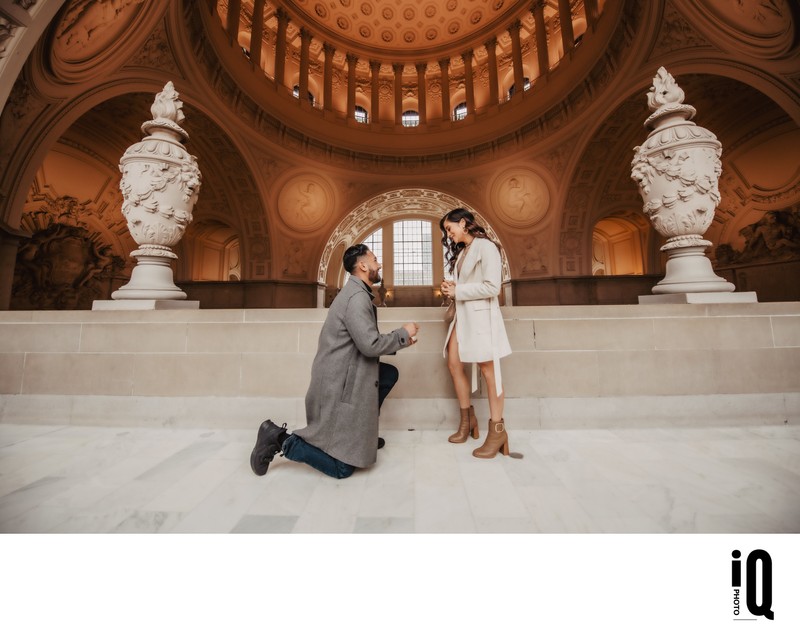 But since the building is public from 8AM till 5 PM, if you are planning to propose, you simply can't go wrong with City Hall. It can be done on the Grand Staircase as well as on the 4th floor an many other areas. Of course it has to be carefully planned to make sure it all works perfectly and certain days are better then others.