What to do in San Francisco after your City Hall wedding?
Not sure what to do after your glam City Hall wedding ceremony and photoshoot? We know it is so hard to make a decision because there are so many options available. The first step is to decide where you want to celebrate your nuptials after the ceremony. Of course, you can indulge superb food at a fine dining restaurant nearby. Or simply opt for cocktails and canapes at a lounge or bar that plays great music.
Since it is known to be a culinary capital with a myriad of great restaurants, bistros, brasseries and cafeterias, you can literally eat your way through San Francisco. How about a decadent dinner followed by a mouth-watering post-wedding brunch? You can even find a top-secret spot serving the most scrumptious coffee & cake! If you are prepared to go that extra mile, why not make an exciting two-day itinerary for your wedding guests. Organize a sightseeing tour or just hop on a cable car, visit a museum, spend a day in one of the parks or even go out of town for a wine tasting tour or a hiking trip. Here is a detailed plan for couples planning a City Hall wedding!
DAY 1
10 AM – 2 PM Indulge a Post-Wedding Brunch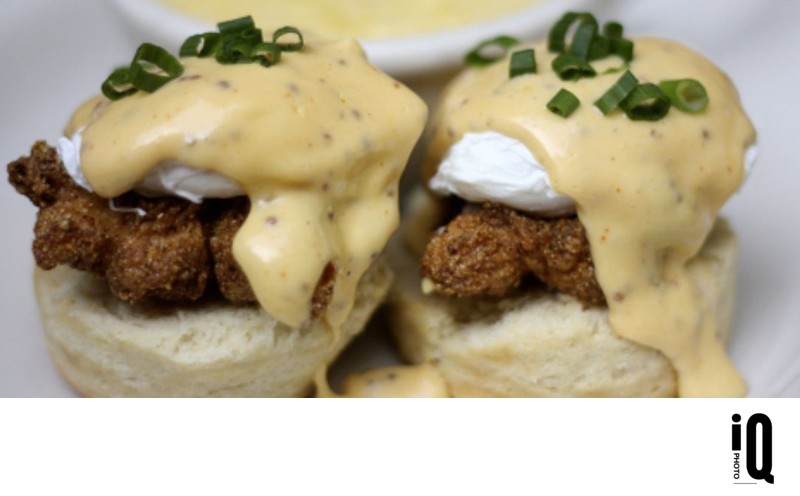 Brenda's French Soul Food
A City Hall wedding ceremony lasts for one hour and you can choose time slots between 9 AM and 3 PM. Morning weddings are much less crowded which is why we recommend booking a 9 AM wedding. And when the formalities are over, everyone will be in the mood for a delicious brunch! Finding a restaurant won't be a problem because there are so many great nearby places with fantastic "in between" menus.
One of them is the fashionable Brenda's French Soul Food that is much loved by food and lifestyle bloggers. They are open from 8 AM and they serve next level eggs benedict. The restaurant is only 0.2 miles from City Hall and it takes 5 minutes to walk there. Zuni Café is only 0.5 miles away and offers incredible brunch menus. They serve everything from pizzas baked in wood-burning ovens to unique dishes such as the burger on grilled rosemary focaccia. Keep in mind that this restaurant is closed on Mondays and Tuesday to Saturday they open at 11:30 AM.
2 PM – 6 PM See City's Main Attractions
After your City Hall wedding ceremony and a scrumptious brunch, you and your guests are ready for a fun-filled sightseeing adventure. Hop on a cable car, walk across the Golden Gate Bridge, visit one of the city's famed parks or beaches and don't forget to take some awesome photos along the way! Must-see attractions? Union Square with its impressive architecture and the iconic Powell Street! At Pier 39 you can spot sea lions, the Barbary Coast will give you a glimpse of town's history, while the iconic bridge that connects San Francisco to California's northern countries provides jaw-dropping photo opportunities. Must-visit parks are the Presidio, Golden Gate Park, Dolores Park, Twin Peaks, Grand View Park and Alamo Square Park.
If you want to book a guided tour, we recommend San Francisco Experience City Tours by Hornblower Classic Cable Cars, San Francisco City Highlights and Sausalito Tour by Grey Lines of San Francisco and the classic hop on hop off tours which you can book here.
7 PM – 9 PM Celebrate Over a Delicious Dinner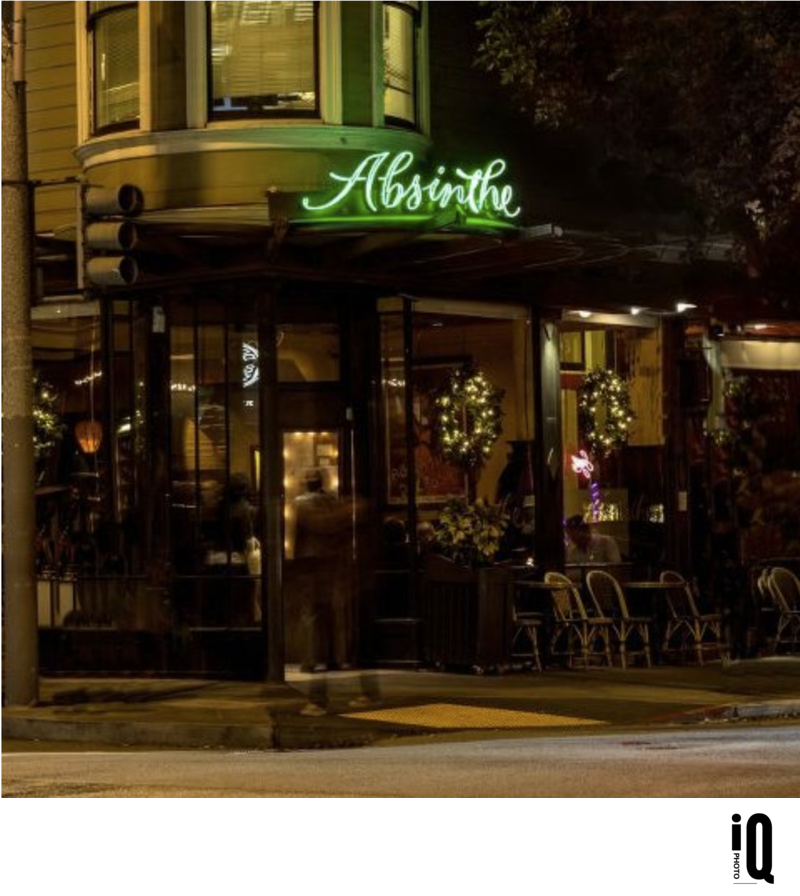 The key advantage of planning a small City Hall wedding ceremony is having a plethora of options for lunch, dinner or cocktails. After the ceremony and your wedding photoshoot, you will want to celebrate over a delicious meal. And with so many elegant restaurants, bars and hotels literally around the corner, you are bound to find a place you'll love. Need pro tips? Look for venues that are open on weekdays and serve the food you love. Ideally, the restaurant will have one or more private or semi-private dining areas large enough to accommodate your wedding party. Proximity to City Hall is extremely important, while a private bar with a great selection of cocktails a bonus!
We recommend private dining areas at Absinthe and Proper Hotel which are within walking distance from City Hall or E & O Kitchen and Bar and Lazy Bear that are approximately 1.5 miles away.
9 PM – 11 PM Host a City Hall Wedding Ceremony After Party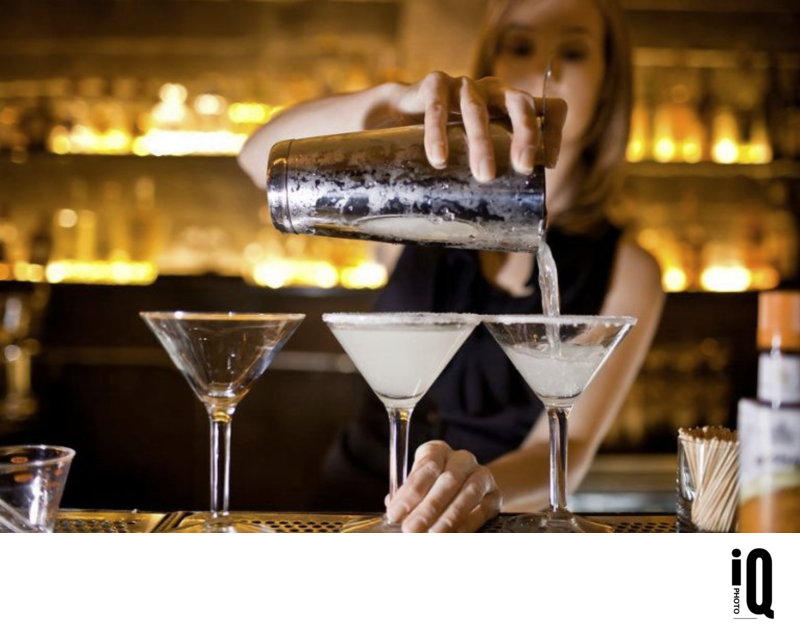 After party anyone? It is your wedding after all, so why not extend the evening and have another drink or two at a nearby club, bar or at a comfy lounge. Cool venues near City Hall that are open on weekdays? Include Smuggler's Cove bar on your list because it is whimsical, fun and has world-famous exotic cocktails. Plus it has rustic wooden furnishings and pirates-themed décor. The Monarch is a great nearby nightclub that boasts a stylish lounge upstairs. And Fermentation Lab is the perfect spot for a quick drink before going back to your hotel as it is open until midnight.
---
See also: How to get married at SF City Hall, The Rotunda, Mayors Balcony, 4th floor, 3rd floor, Front Door, County Clerk, Grand Staircase, Things to do after, Where to stay before the wedding, Candid photos, City Hall natural light, More City Hall guides.
From 11 PM Go to Your Hotel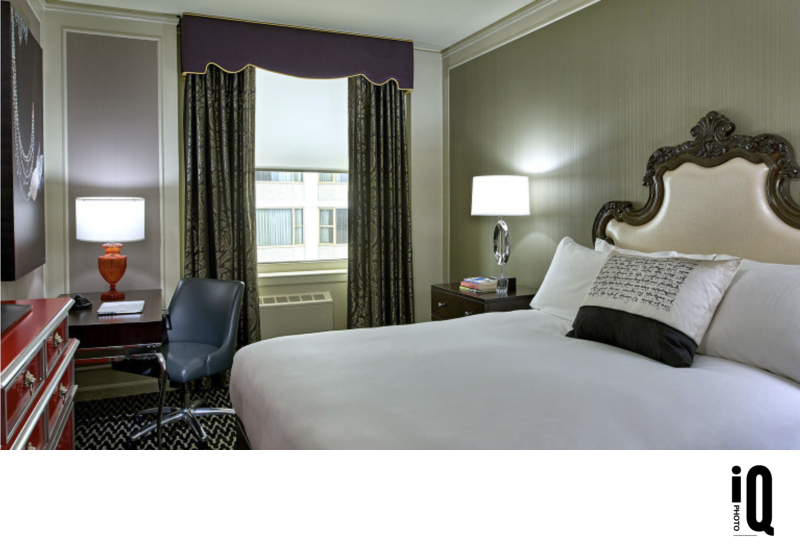 Sir Francis Drake Hotel
San Francisco may be best-known for its bustling food scene, but it also has many elegant hotels. Did you know that most of them are located in the town center? Whether you want to splurge on five-star luxury or find something chic but affordable, it is likely that you will find just what you are looking for in this area. Lavish hotels near City Hall include the Ritz Carlton, Fairmont, Palace Hotel and Kimpton Sir Francis Drake. However, you can also stay in a fashionable but quirky hotel such as the Proper Hotel or book a flat via Airbnb. If you are looking for affordable private accommodation options, look for properties located in Hayes Valley.
DAY 2
9 AM – 11 AM Enjoy Your Breakfast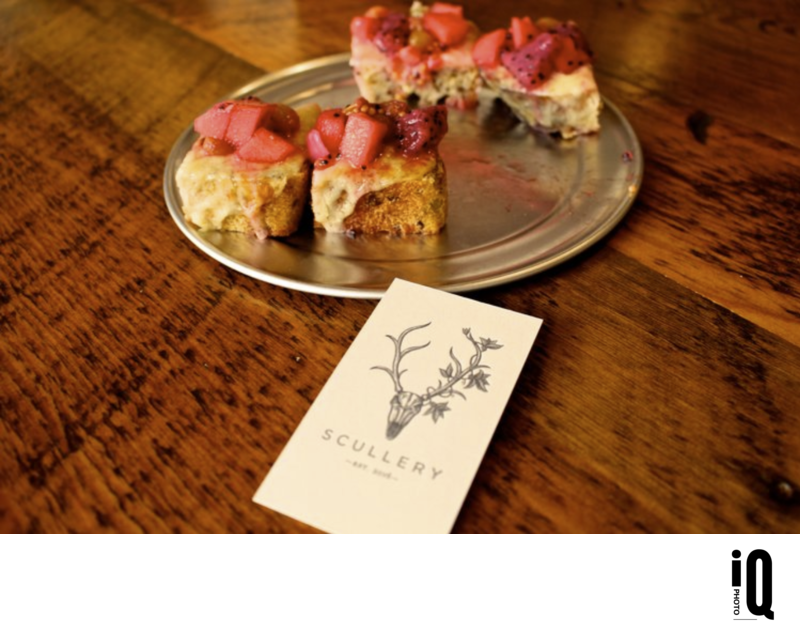 scullery
The day after your City Hall wedding can be just as exciting! Picture yourselves waking up in a plush hotel suite! What do you feel like doing? If you have booked into a luxury hotel, then ring room service and indulge a breakfast in bed. After that, you can enjoy a rejuvenating massage at the hotel spa or an invigorating swim at the pool. Alternatively, you can go out and have breakfast in town at one of the cozy nearby eateries. We think you'll love Vive La Tarte, Scullery, Straw and Dottie's True Blue Café.
11 AM – 1 PM Visit a Museum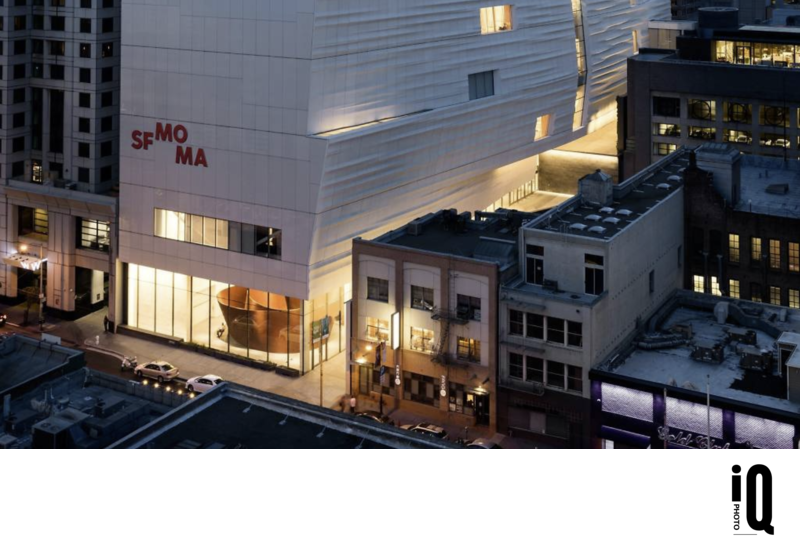 For your out of town guests, a trip to one of San Francisco's amazing museums is a must. So why not organize a group visit, see an exhibition and then grab something to eat! There are, of course, fun museums even kids will adore such as Museum of 3D Illusions, Exploratorium and California Academy of Sciences. The Cable Car Museum is great if you want to learn about the history of the city's most loved means of transport. But if you want to see world-class art, then visit the San Francisco Museum of Modern Art (SFMOMA), Legion of Honor and de Young Museum. Or pick one of the quirky, amusing places such as Musée Mecaniqué showcasing a stunning collection of coin-operated musical instruments.
1 PM – 7 PM Organize an Exciting Day Trip After Your City Hall Wedding Ceremony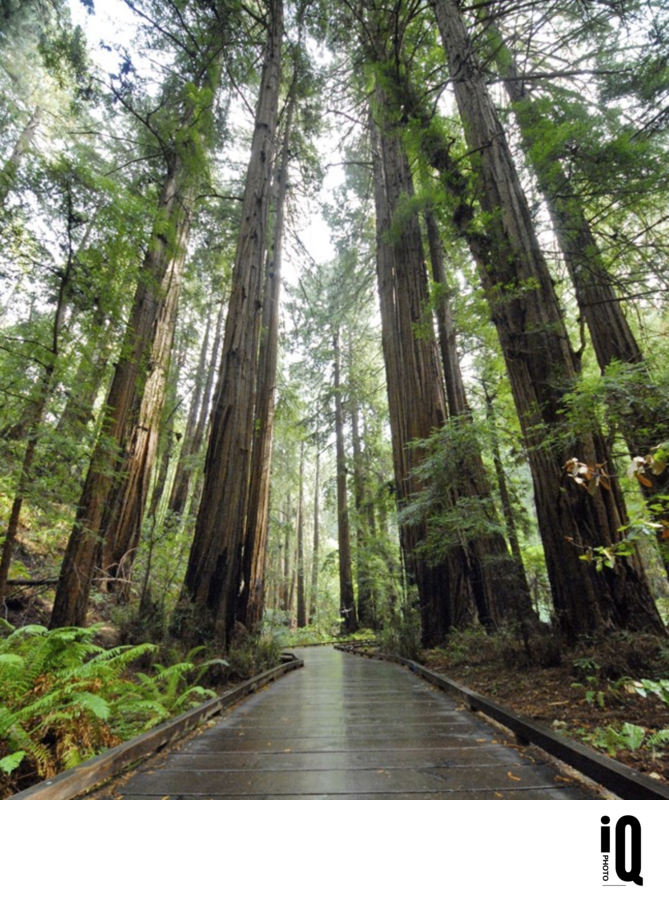 Muir Woods
Your two-day itinerary can also include a short trip out of town. We are sure this idea will be appealing to both your out of town guests and friends who live in San Francisco! Especially if you choose a picturesque location that is a short drive away from your City Hall wedding ceremony venue and hotel. If you are up for some wine tasting, you can visit some of California's famous vineyards in Sonoma or Napa Valley. Just try to picture majestic rolling hills and gourmet restaurants overlooking the sprawling vineyards! Or head off to Muir Woods which is a paradise for nature lovers. Other popular destinations near San Francisco include Sausalito, Alcatraz and Yosemite National Park. You can travel by cars or book a hassle-free guided tour via Get Your Guide or Viator.
IMAGES COURTESY OF:
Absinthe Bar https://www.opentable.com/absinthe-brasserie-and-bar
City Hall Wedding After Party: https://www.harpersbazaar.com/culture/travel-dining/g8256/things-to-do-san-francisco/
Kimpton Sir Francis Drake Hotel https://www.sirfrancisdrake.com/
Brenda's French Soul Food http://frenchsoulfood.com
SFMOMA https://www.timeout.com/san-francisco/things-to-do/best-san-francisco-museums
Napa Valley https://www.visitnapavalley.com/