Your Wedding Ceremony Check In
When you arrive at San Francisco City Hall, you need to go to the County Clerk Office. This is where you can get your marriage license and check-in before the ceremony. It is also known as Room 168. You will have to wait patiently there until you are called by the staff. But while you are waiting outside, your wedding photographer can take the opportunity and make fabulous candid shots. You'll be so excited about the wedding and these emotions are definitely worth capturing. And County Clerk's Hallway is actually really beautiful. Featuring gleaming marble floors and walls, it is wonderfully illuminated and offers great photo backdrops.
Tips for Wedding Photography at County Clerk's Hallway
However, County Clerk's Hallway is small and there are many weddings to be processed each day. This isn't the perfect spot for posed photos and you are not allowed to use professional lighting. There isn't too much space for your wedding party either. This is why it is best to tell your family and friends to wait outside while you are standing in line with your two witnesses. Remember that you can bring your photographer as your witness. This is a really good idea because you can grab a few more photo opportunities. However, only an experienced wedding photographer who has covered many San Francisco City Hall weddings can use them well. They already know this space and can think of the best angles for photos. And they need to act quickly and be able to make great spontaneous images. After all, the most amazing shots are being made when you are least expecting to be photographed.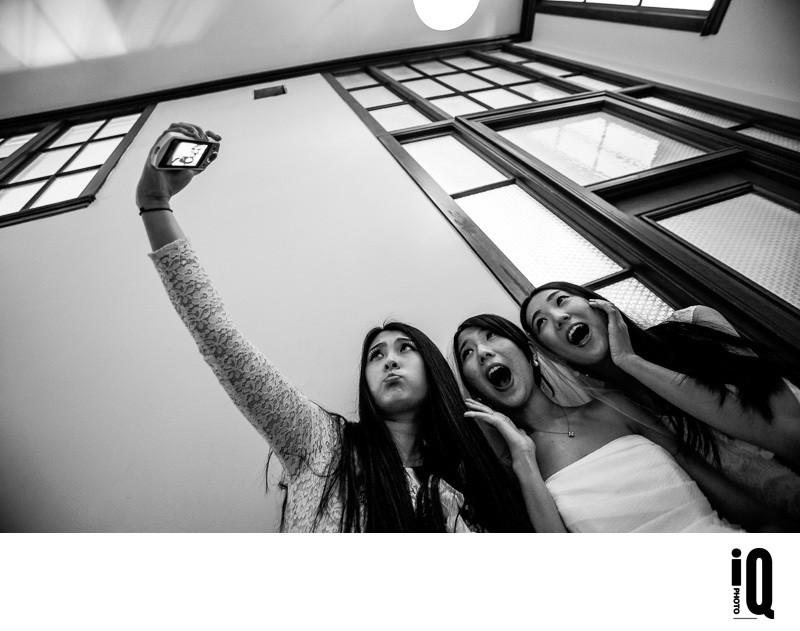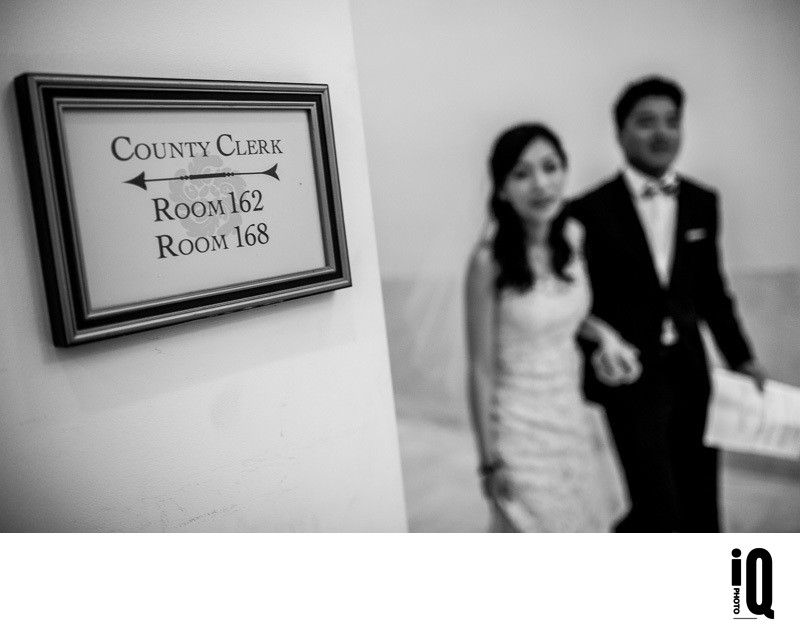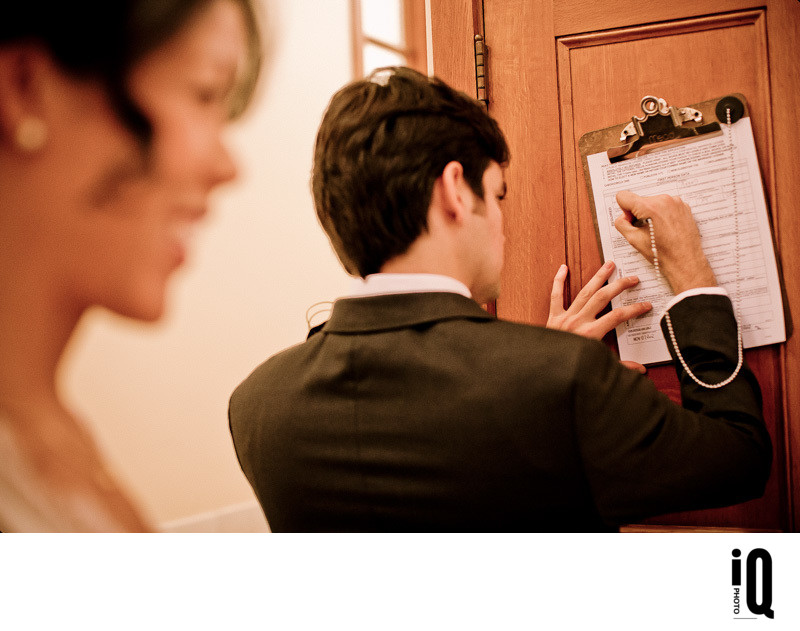 See also: The Rotunda, Mayors Balcony, 4th floor, 3rd floor, Front Door, Grand Staircase, Things to do after, Where to stay before the wedding, What to do if City Hall is packed, Candid photos, City Hall natural light, More City Hall guides.