A Whimsical Indoor Proposal at San Francisco's Sunnyside Conservatory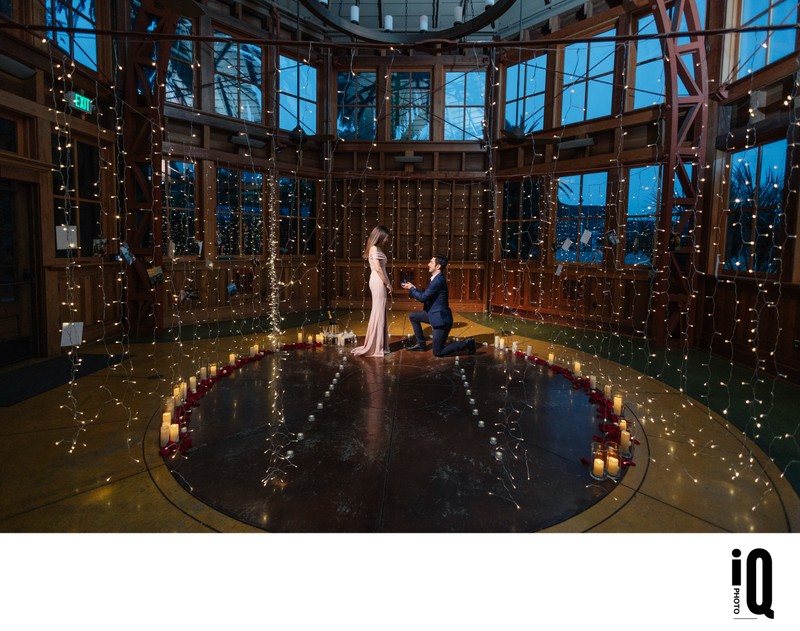 Nestled in the heart of San Francisco, the Sunnyside Conservatory is a hidden gem that offers a perfect indoor setting for a magical marriage proposal. With its lush gardens, enchanting architecture, and intimate atmosphere, this historical landmark creates an idyllic backdrop for couples ready to embark on the next chapter of their love story. In this article, we will explore the unique charm of proposing at Sunnyside Conservatory and offer tips on how to create an unforgettable experience.
The Venue:
Originally built in 1898, the Sunnyside Conservatory has been meticulously restored to preserve its historical character and enchanting beauty. The octagonal redwood building, adorned with glass windows and a stunning dome, provides a one-of-a-kind indoor space for a romantic proposal. Outside, the lush gardens, featuring an array of colorful flowers, towering palm trees, and a picturesque gazebo, create a serene oasis in the bustling city.
Note: this is an indoor venue and it is protected from a wind and rain. We recommend this proposal location to those who prefer not to take chances with SF weather.
Planning Your Proposal:
To ensure a seamless proposal experience at Sunnyside Conservatory, start by booking the venue for your desired date and time. This popular location often hosts various events, so it's essential to secure your spot well in advance. Once you've secured the venue, you can begin planning the details that will make your proposal truly unforgettable.
1. Set the Mood: Enhance the natural beauty of the conservatory by adding candles, fairy lights, or lanterns to create a warm and inviting ambiance. You can also incorporate your partner's favorite flowers and colors into the decor for a personalized touch.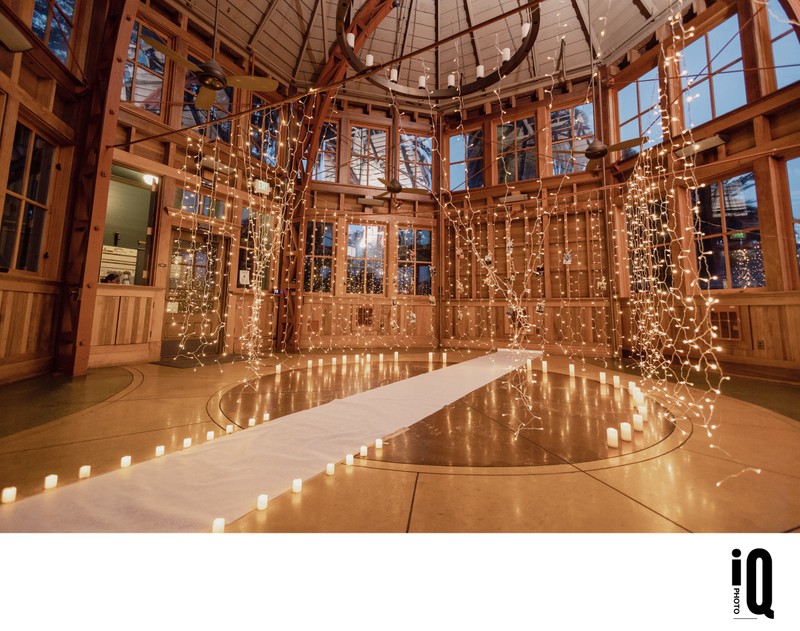 2. Enlist Help: Involve friends and family in the planning process to create an even more memorable experience. They can help with the setup, capture the moment on camera, or even orchestrate a surprise celebration after the proposal.
3. Choose the Perfect Moment: Whether you opt for a daytime proposal under the sun-dappled canopy of trees or a nighttime event illuminated by twinkling lights, consider the ambiance and your partner's preferences when selecting the perfect time for your proposal.
4. Capture the Moment: Hire a professional photographer or videographer to document your special day. They can help you scout the best locations within the conservatory for memorable photos, capture candid moments, and work with you to create a keepsake that you'll cherish forever.
5. Celebrate: After the big moment, celebrate with a romantic picnic in the gardens or a nearby restaurant. Toast to your future together and share your excitement with loved ones.
Conclusion:
A proposal at San Francisco's Sunnyside Conservatory is an enchanting and unique experience that you and your partner will treasure forever. With thoughtful planning and attention to detail, you can create a magical moment that perfectly encapsulates your love story. As you take this significant step together, the whimsical charm of the Sunnyside Conservatory will remain a cherished memory and a beautiful symbol of the life you're building together.