How to obtain a marriage license at SF City Hall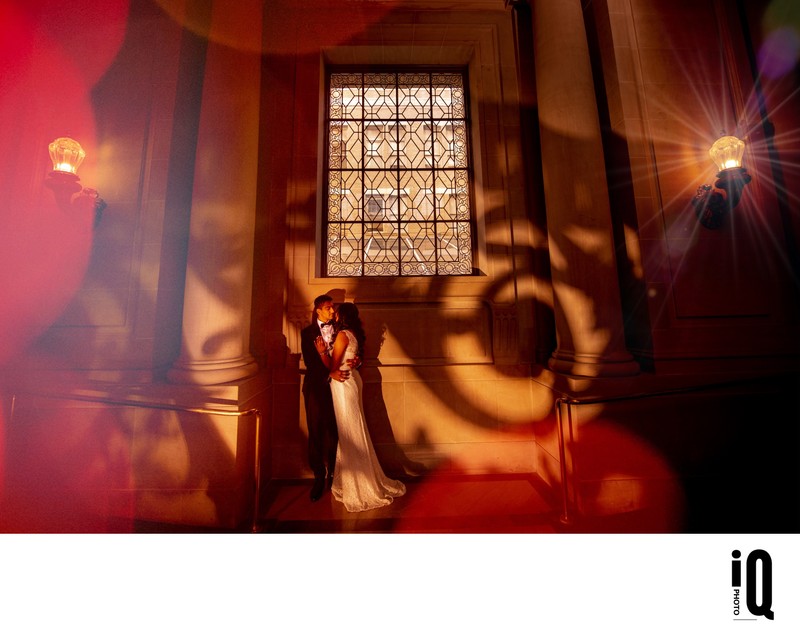 To obtain a marriage license in San Francisco City Hall, follow these steps:
1. Complete the marriage license application:
Begin by filling out the marriage license application online through the San Francisco County Clerk's website. The application form can be found here: https://sfgov.org/countyclerk/marriage-license-information-form
2. Schedule an appointment:
Make an appointment to obtain the marriage license and/or for the wedding ceremony at the San Francisco City Hall. Appointments can be scheduled online or by calling the San Francisco County Clerk's office at (415) 554-4950. It is important to note that the marriage license and wedding ceremony appointments are separate and may not be on the same day.
3. Gather required documents and identification:
Both parties must present valid government-issued photo identification (e.g., driver's license, passport, state-issued ID) and, if applicable, proof of dissolution of any prior marriages or domestic partnerships.
4. Appear in person:
Both individuals must appear in person at the San Francisco County Clerk's office at the time of the scheduled appointment. The office is located at City Hall, Room 168, 1 Dr. Carlton B. Goodlett Place, San Francisco, CA 94102.
5. Pay the fee:
There is a fee for obtaining a marriage license, which can be paid by credit card, money order, or check. As of September 2021, the fee for a public marriage license is $115, and for a confidential marriage license, it is $120. Please verify the current fees with the County Clerk's office, as they may change over time.
6. Obtain the marriage license:
Once the application is approved, and the fee is paid, you will receive your marriage license. The license is valid for 90 days from the date of issuance, during which time the wedding ceremony must take place.
Remember that obtaining a marriage license and having a wedding ceremony at the San Francisco City Hall are separate processes. If you plan to have your wedding ceremony at City Hall, you will need to schedule a separate appointment for that, as well as arrange for a witness (if you choose a public marriage ceremony) and an officiant.
For more information and up-to-date requirements, visit the San Francisco County Clerk's website: https://sfgov.org/countyclerk/marriage-license-and-civilcommitment-ceremony-online-reservation